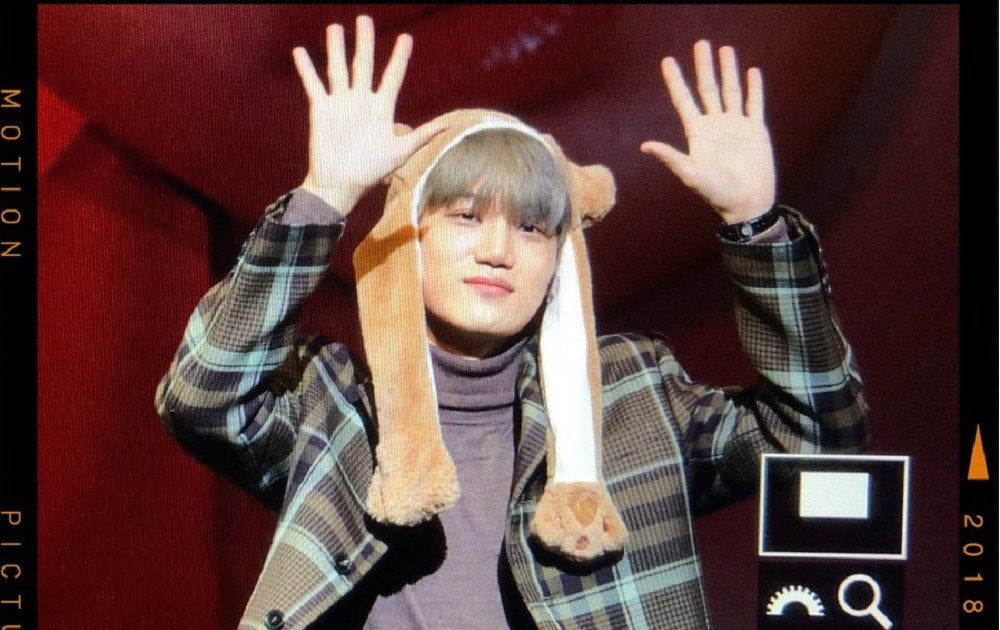 Kai de EXO ha hecho su primera aparición pública desde su escándalo de citas.
El 13 de enero, KST, SM Entertainment anunció que habría una reunión sorpresa de cumpleaños para celebrar el cumpleaños de Kai. Con un aviso oficial, los organizadores pidieron a los fanáticos que vinieran al COEX Artium donde pueden tomar una bebida especial gratis.
— EXO💎GLOBAL (@EXOGlobal) January 13, 2019
En el evento, a saber, el '2019 KAI BIRTHDAY PARTY', 300 afortunados fanáticos se reunieron en el lugar designado y tuvieron una fiesta íntima con Kai. El chico del cumpleaños de EXO se presentó en persona, haciendo de este evento su primera aparición pública desde el día en que SM Entertainment confirmó su relación con Jennie.
EXO-L♡ This is a good luck charm!

A magic that brings happy days ♡

Take it out whenever you want to see it!

EXO-L, I love you for a long long time! You know that I love you, right?

This a message Kai is leaving to remember this happy day...♡

cr. hu4198ny12

#KAI @weareoneEXO pic.twitter.com/N28NFKvbA4

— 연수 ♡ KAI DAY (@byunificial) January 13, 2019
Incluido en los favores de la fiesta había una nota especial de Kai, un "amuleto de la buena suerte" para tener siempre a mano. ¡Parecía que Kai se divertía mucho con sus fanáticos, negándose a despedirse incluso después de la fiesta!
— 포바종ᴋᴀɪ💛 카이 (@forby88) January 13, 2019